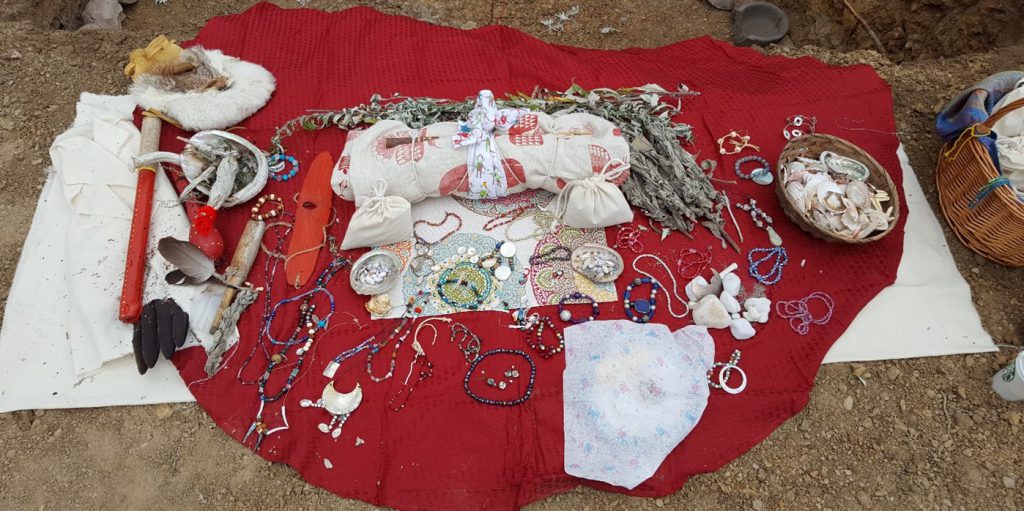 Although the Native American Graves Protection and Repatriation Act (NAGPRA) has been in effect for over 30 years and CalNAGPRA for 20 years, compliance can be a frustrating process. Cogstone Resource Management brings more than 25 years of repatriation experience and can guide Native American Nations and Organizations, Federal Agencies, private museums, and repositories to find an efficient but respectful way to identify potential ancestral remains and NAGPRA cultural items in collections for repatriation.
Services
Cogstone offers a suite of services in order to navigate the NAGPRA process. We support Native American leaders and community members in a variety of contexts including the collection of ethnographic and historic data from an indigenous perspective. We educate the public, tribes, scholars, museum curators, dealers, federal agencies and many others through our partnerships.
Our Team's Experience
---
Learn More from Our Experts
Article: Returning the tataayiyam honuuka' (Ancestors) to the Correct Home: The Importance of Background Investigations for NAGPRA Claims DESIREE R. MARTINEZ, WENDY G. TEETER, AND KARIMAH KENNEDY-RICHARDSON
Podcast: Desiree Martinez joins host Alyssa Yáx̱ Ádi Yádi London on Native America Calling podcast to discuss the proposed NAGPRA rules to strengthen repatriation.
Project: Carrying Our Ancestors Home
Upcoming Events
Cogstone is a Bronze Sponsor of the NATHPO Sacred Sites Summit and a sponsor of the Association on American Indian Affairs' 7th Annual Repatriation Conference.